Civic Center Park, 11am-5pm, Saturday April 21, 2018

This event is FREE! Please bring a non-perishable item for the Food Bank for Larimer County.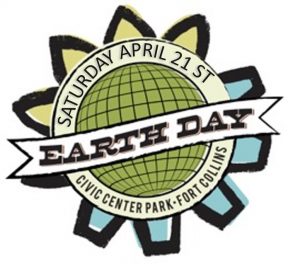 Earth Day Fort Collins is a combination of activities and events for the entire family, featuring Informational Booths and Displays, Arts & Crafts, Live Music, Speakers, Local Food and a Beer Garden.
Stay up to date with us on Facebook and join the Earth Day event.

Exhibitor registration is still OPEN.  To learn more about our Sponsorship opportunities and how to partner with this inspiring community event click HERE.

Earth Day encourages and inspires community members to honor the Earth EVERY DAY and make efforts toward conservation and preservation of our wondrous planet for current and future generations.
The goal of Earth Day is to inspire and motivate citizens to live more in balance with nature by conserving natural resources and leaving less of an impact on the earth.
Sign up to Volunteer Here.
What's Happening at the Event?
We will have an Electric Vehicle Ride and Drive hosted by EV Enthusiasts Group of Northern Colorado and Northern Colorado Clean Cities.
Our Kids Activity Area will be hosted by the Global Village Academy!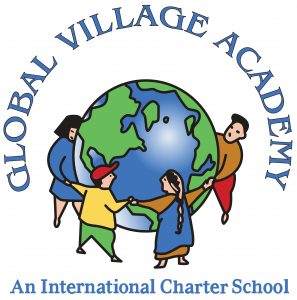 Global Village Academy
 is an innovative language immersion K-5 charter school in Fort Collins.

Students learn core conten
t and a second language through English and language immersion instruction at least one-half of the school day in their choice of Spanish, Mandarin Chinese or French.
GVA is truly a Global Village: Our teachers come from all over the world, each bringing their unique culture and language into the classroom. United by a common, internationally benchmarked curriculum spanning each language village, students are challenged to become world-class thinkers, capable of engaging ideas using multiple languages and cross-cultural perspectives.

Main Stage Schedule Will Include: