11 Sustainable Wedding Gifts Eco-Conscious Couples Will Love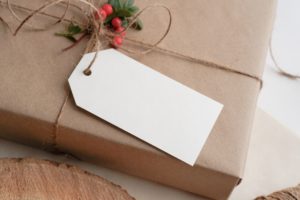 With many couples wanting to have a sustainable wedding, guests are faced with the more challenging task of finding a suitable eco-conscious gift.
When shopping around for a gift, you need to take note of these general tips:
Make sure that you pick an item or service from a local service.
Purchase something pre-owned.
Give cash.
But if you want to have more specific ideas, here's a list that will help you get started:
1. Reusable Stainless Steel Water Bottles
Plastic water bottles are the biggest no-nos. While you can opt for a reusable plastic water bottle, it doesn't help eliminate the plastic issue once it ends up in the landfill or ocean. The newlyweds can save the environment while staying hydrated at the same time with reusable stainless steel water bottles.
Not only can it be recycled at the end of its use, but it's also guaranteed to last a long time because it's made up of durable material. They can bring it on hikes, when working out, on trips, or just around the house. They can also keep one's favorite drinks hot or cold.
2. Bamboo Storage Box Set
Eco-conscious couples will love a versatile set of bamboo storage containers. They can place anything inside- from kitchen utensils to baking materials. They can even recycle these into herb boxes because of their sustainable design, and they're water-resistant.
3. Bamboo Bed Sheets
Nothing beats coming home to clean and comfy sheets. Fortunately, some options are clean for the planet as well.
Bamboo bet sheets are an excellent choice for practical and eco-friendly reasons. Bamboo grows fast, and it doesn't use chemicals that are harmful such as herbicides and pesticides.
Thus, they're an excellent choice for eco-conscious individuals. They also absorb CO2 and, not to mention, produce more oxygen than hardwood trees.
Furthermore, most sheets are primarily made up of bamboo viscose and cotton, giving sleepers a cooling effect with the soft breathability of the cotton.
4. Recycled Glassware
Glass is the only material that can be constantly recycled over and over without diminishing its quality. Not to mention, they're also so much cheaper and consume less energy.
So, instead of giving the newlyweds an expensive crystal set that you bought halfway around the world and producing plenty of greenhouse gas emissions, opt for more sustainable glassware options instead.
5. Eco-friendly Cork Coasters
Another environmentally-friendly gift idea is natural cork coasters, handcrafted from renewable cork.
This is a more environmentally-friendly alternative to traditional coasters and an excellent gift idea for eco-conscious couples for their wedding.
6. Personalized Books and Photo Album
Another excellent wedding gift for couples planning to have an eco friendly wedding is a wooden photo album.
Many handcrafted photo albums are made from quality design paper and plywood and can be used as wedding albums, family books, scrapbooks, and other similar purposes.
There are also personalized love book where couples can save special messages and photos shared on their phones as as a couple.
7. Bamboo Wine Bottle Rack
Eco-friendly couples can easily stack their wine with his engraved bamboo wine bottle rack. One of the best things about it is that you can easily customize it with a name or your message to the newlyweds.
You can also have the couple's names laser-engraved, making it a unique and personalized gift.
8. Bamboo Cutlery Set
This is another excellent eco-friendly wedding gift. The set usually includes a spoon, fork, bamboo, and chopsticks made from sustainable bamboo.
This is great for picnics, vacations, or last-minute outdoor fun. It is also reusable, so it's certainly a great alternative to cutlery made out of plastic.
9. Donate to Charity
Does the couple already have what they need? You can certainly donate to their favorite charity instead of buying something they'll never use. Just ask them for their list of preferred charities to help and you can pay it forward to please the couples.
10. Painted Portrait
If you're planning to give this gift, you can inform the couple beforehand that their gift will be coming as soon as the wedding photos are ready, or you can use their engagement photos instead.
You can ask them for their favorite photo and have an artist, preferably a local artist in your area, create a portrait of it. Not only is this a great way to honor local artists, but it is also a meaningful, thoughtful piece of art that the newlyweds will surely cherish for years to come.
11. Vintage Home Decor
An antique décor is one of the unique presents that you can give. If the couple has a registry, you can look for an antique or vintage item similar to the one on their registry. A perfect example is antique copper bowls.
Over to You
Looking for a perfect wedding gift for eco-conscious couples is a fantastic opportunity to give them a gift that's both meaningful and enriches their lives as a whole.
These zero-waste and consciously made gifts on this list can help you pick the right wedding present for the start of your journey together.