4 Creative Ways to Bring Nature Indoors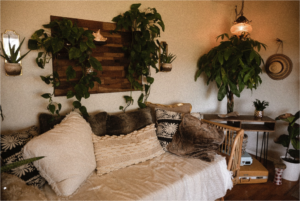 Nature is often associated with calamity and peace of mind. A stroll through the park during times of stress can produce psychological benefits. A great way to get in touch with nature is to bring it indoors. Doing so can stimulate your senses and improve concentration. Here are four creative ways to bring nature indoors to your home or office.
Bring Outdoor Furniture Inside
Lying outside on the patio on the timber, in the breeze, gives you a feeling you can't replicate with anything else. It's the feeling of being relaxed when you're outside and in touch with nature. It's easy to create the same atmosphere indoors and enjoy a house full of nature regardless of the season. Replace your couches with wicker. Install a hanging chair. Change up your usual shades to linen curtain panels. Bringing outdoor furniture inside will transform your lounge and put your mind at ease.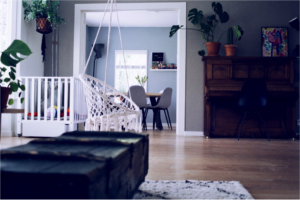 If you're planning to give your house a renovation, choose a natural flooring option such as wood or bamboo. This way, you're literally bringing nature indoors. The natural colours will bring life to the room. Natural flooring is sustainable and easy to maintain. It's actually a healthier option than other synthetic materials too. See, nature is good for you both mentally and physically!
Plants and Flowers in Every Corner
Who would've thought bringing nature indoors could be as easy as filling your house up with potted plants and fresh flowers? Placing plants indoors will improve the air quality and in turn, increase productivity. It's great to also take a break from your busy schedule to look at your plants and water them every once in a while. It's a great alternative to scrolling through your phone.
This is also an easy and fully customisable option. Plants and flowers are sure to perk up any dusty old corner. Choose some potted trees to add a beautiful, exotic vibe to your lounge, almost as if it's a holiday home. Put plenty of fresh flowers in glasses vases in your bathroom and make it look and feel like a resort. Create a beautiful centrepiece for your dining table by choosing from your favourite florals and greens. The options are endless.
Colours and Textures
Create a room inspired by nature by playing with different colours and textures. Nature is associated with stone, woods and leaves, so try to incorporate this into your home. Changing up the pillows on your couch is an easy way to start. Shades of green, blue and yellow will lift the room and make you feel like you're on a tropical island. Rugs with interesting patterns and textures are a great accent piece and will go well with earthy tones. Add a bowl of fruit to your coffee table will also add organic colour to the room and even remind you to have an apple a day.
Bring in Light
Sunlight helps to stimulate the production of vitamin D in your body, which is known to have a positive effect on your mood. It's what kindles the brain, giving us the motivation to wake up and do great things with our lives. It's no wonder why we should try to bring in as much natural light as possible. A great tip is to have adjustable blindsand curtains so that you can filter in light depending on the orientation of the sun. Hang large mirrors around the house, particularly in front of windows, to reflect light. If you don't have much room to work with, this trick really helps open up the space.
It's not always easy to get in touch with nature, especially when you have a busy schedule. That's why these tips will help bring nature to you. Being around nature will make you feel better and will help you reduce stress and improve concentration. What are you waiting for? It's time to bring nature indoors!
Author's bio:
Maia Fletcher is a nature lover and creative writer from sunny Gisborne, New Zealand. She has written articles on a diverse range of topics and has collaborated with various blogs and transportation sites. Follow Maiaon Tumblrto read more of her work.