8 Must-Read Books On Sustainability And Green Architecture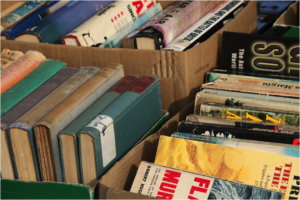 In today's society, green living and sustainability are at the front and centre of everyone's mind. This is especially true when it comes to modern architecture. Below are the 8 must-read books on this subjects.
Natural Design, Organic Architecture: Lessons for Building Green from an American Original:
Written by Alan Weintraub and Alan Hess, this book takes a look at Frank Lloyd Wright, who was an innovator of eco-conscious designs generations ahead of his time. He was an architect and designer, anticipated many hallmarks of today's sustainability movement. "This book explores Wright's lessons on how climate, sustainability, sunlight, modern technology, local materials, and passive environmental controls can be inspirational for excellent design" explains Kristina Cook, a writer at Asignment Help and Essay Services.
Vitamin Green
This book is a must-read for all sustainable design enthusiasts. Written by Joshua Bolchover, it's filled with inspiring builds. Each project that is featured in this book is unique and exciting. Vitamin Green offers a look into the innovative work that is being conducted in this field. It serves as the best possible sourcebook, containing the most exciting and original green designs. This book really shows us what we can really achieve in the here and now.
The New Net Zero
In Bill Maclay's The New Net Zero, we explore the concept of net-zero homes, or homes which produce as much energy as they consume and are carbon-neutral. 'The New Net Zero paves the way for designers, builders and homeowners interested in exploring the net-zero way of living' explains Edwin Keeney, a Sustainability blogger at OXEssays and Revieweal.
Eco-House Book
This book written by Terence Conran, not only does the author apply his knowledge to creating new builds, but he also dives into how to make eco-smart upgrades to existing ones, making them more green and more sustainable for the future. This book is an excellent place to begin your planning process for upgrading your home to a more sustainable and greener place to live.
Green From The Ground Up
Written by David Johnston and Scott Gibson, this book is primarily to help lead architects through the maze that is green and sustainable construction. All the concepts, fundamentals, as well as almost all aspects of construction, including techniques, materials, and products are explained simply and are easy for the reader to understand. It also offers green solutions for upgrading a pre-existing build.
Green Building Illustrated
This book was written with architects, designers and builders in mind. Authors Francis D.K. King and Ian M. Shapiro take the time to explain how green design is achievable in practise as well as theory. There are wonderful illustrations that accompany each case study, making it more accessible to those who are more visually inclined. The book is helpful for professionals and non-professionals alike.
Ten Shades Of Green: Architecture And The Natural World
Author, curator and critic Peter Buchanan focuses on 10 buildings designed by some of the most renowned architects in the world which combine sustainability with design excellence. The author argues that there is no one way to sustainability and no such thing as a green aesthetic. He also goes on to explain that by incorporating sustainability into the designs themselves, it allows architects to discover a newfound creativity and foster innovation.
This book contains wonderfully vivid illustrations that will help you understand and visualise the projects within the pages of the book.
Building Reuse
Did you know that the construction and operation of buildings is responsible for a whopping 41% of all primary energy use and an even bigger 48% pf all carbon emissions? That is a lot of information to take in. Not only that, the lasting impact of demolishing and removing an older building greatly reduces the advantages of adding green technologies to the new build.  In Building Reuse, author Kathryn Rogers Merlino argues that truly sustainable design must include ways of reusing and reimagining what already exists.
These are the top 8 must-read books on sustainability and green architecture. There is something for everyone to enjoy, from the enthusiast to the professional designer, interested in building or designing green buildings.
Emily Henry is a writer at Coursework Writing and English Assignment Help. She enjoys writing articles on green living and sustainability. Also, Emily is an editor at Top Canadian Writers.