A Green Deep Clean: An Eco-Friendly Guide to Eliminating Clutter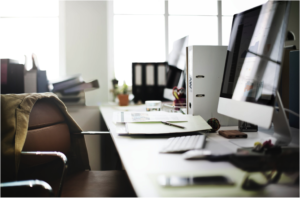 Did you know that the average American household has almost 300,000 items in it? That's not surprising considering shopping malls outnumber high schools in our country. We're surrounded by so much stuff that the average person spends more than 150 days out of their lifetime searching for lost items. Not only are we culturally conditioned to consume, but we keep buying things even when we feel suffocated or frustrated by them.
Clutter negatively impacts your freedom to move and to think. But when you decide to make a big purge, you risk making a negative impact on the environment. We often toss a lot of items into landfills because we are unaware of the many ways they can be recycled or reused. Are you ready to clear out clutter, but want to make sure you do it in an eco-friendly way? Here are a few ideas for a deep green clean.
Know what is recyclable. Believe it or not, one of the most recyclable items in your home is your old mattress. Made of wood, cotton and metal, mattresses can be recycled and reused for almost anything. Instead of putting old furniture, bedding, lamps and electronics on the curb to wind up in a landfill, recycle the large items you purge in your decluttering process. In Fort Collins, CO, you may need to call a private removal service for some large items.
Get a storage unit. Sometimes, it's hard to decide what stays and what goes, especially if the item is sentimental. Relax. You don't have to make a final decision before you're ready to, and you can still get items out of your home. Rent a storage unit to hold on to items you need more time to decide whether to donate, sell or give to a family member. It can be a fairly budget-friendly decision, too. For instance, in the last six months, the average cost to book a self-storage unit in Fort Collins, CO, is $106.86.
Go digital. Files, photos, unopened mail, stacks of magazines and well-love but dusty books— these are all examples of clutter than can take over surfaces, furniture, minds and lives. How do you feel when you look at that pile of unopened mail on your end table? How often do you actually look through those boxes of cherished photographs in the attic? Going digital is a great solution to reducing paper clutter, while also embracing a low- or even no-paper lifestyle moving forward. Scan your current paper clutter into a computer, and store it in the cloud. You'll have access to all your photographs, paperwork and files without feeling the anxiety of watching them pile up. Sign up for paperless bills, statements and invoices so you limit the amount of paper coming into your home and contributing to clutter.
Clean green. Clutter isn't just about items or possessions— it's about ownership. Does your space own you, or do you own your space? When you take charge of your environment, you begin to create eco-friendly habits about living in general. Choosing (or even making!) cleaning products that empower you to embrace an environmentally-friendly existence can help create and sustain a mindset that resists clutter, and they're often less expensive than those made with harsh chemicals— some of the highest-rated solutions are as cheap as $2.99. Choosing sustainable cleaners makes an impact on the environment by using fewer resources and emitting fewer harmful chemicals, but the benefits don't stop there. Many people find they can breathe better and have more energy when they use organic cleaning products in the home.
In many ways, decluttering your home can also declutter your mind and spirit. You feel lighter, more productive and less anxious. When you make eco-friendly decluttering decisions in your home, you help declutter the environment, too. Be empowered to embrace a lifestyle with less clutter, and help create an environment with less destruction.