Advertising's Impact on the Energy Industry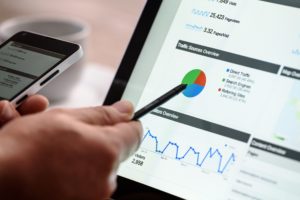 Energy use will continue to be a pressing issue in today's society. There's been a significant shift in the energy industry to consider adopting environmentally friendly practices and using renewable energy to power our world.
While the sector is preparing to make this transition to renewables, it's crucial to consider advertising's role in educating the public about the benefits of renewable energy, such as solar power.
Let's discuss some more information about advertising's impact on the energy sector and the critical role it plays in average consumers adopting renewable energy sources.
Advertising During a Pandemic
Solar is known as a top-tier renewable energy source that benefits both businesses and consumers by supplying them with an alternative power source. As a result of the ongoing COVID-19 pandemic, MediaRadar took a look at the advertising approach of various energy companies and how they were reaching consumers.
It was found in MediaRadar's research that there has been increased attention surrounding the global energy crisis. More companies are looking to reduce carbon emissions and adopt more sustainable energy practices.
Year over year, since March 2020, digital spending from energy companies has grown by 25%. In total, digital spending amounted to $4.41 million in 2020, and much of this is due to the pandemic.
While digital spending has increased, this led to a decrease in print spending, meaning that overall advertising from energy companies has been left on the back burner. Various factors may contribute to this noticeable decrease, including the decreased demand for energy products resulting from the pandemic.
So, what approaches can energy companies leverage to reach new consumer markets and increase their overall sales success? Below, we'll explore some research from McKinsey that shows why personalized advertising may be the key for these companies.
Personalization in Energy Advertising to Achieve Growth
It shouldn't come as a surprise that energy companies can borrow some advertising approaches from retail and consumer goods companies. According to research from McKinsey, the energy sector has dealt with an influx of new competition and a rise in customer churn. This has redirected companies to prioritize advertising and focus on keeping customers churning.
Personalized advertising can offer a few benefits to energy companies. Here are some examples of benefits:
It helps capture important customer data and provides valuable insights into consumer behavior.
Customers expect personalized ads now — it's always beneficial to meet customer expectations.
Personalized ads play a significant role in customer acquisition.
Energy companies can tailor their offerings to specific customer segments.
It'll be interesting to see how energy companies approach their advertising and adopt personalization in their new strategies. It's also worth mentioning that some companies have an advantage over others, especially those that operate in the land acquisition market, which typically yields a higher demand for solar products and other alternative energy sources.
Positive and Negative Energy Advertising Cases
Understandably, some energy companies will succeed in advertising their products, whereas others may not be as successful. Below are some examples of companies that succeeded in their advertising and others that did not perform well.
Positive Advertising Approaches
Yingli Solar ended up sponsoring the 2010 FIFA World Cup and reached a broad European market. Because Yingli Solar sponsored the same tournament in 2014, it's clear that their efforts proved successful.
Additionally, Trina Solar sponsored Patrick Dempsey's racing team, and the two organizations partnered to create a solar charity initiative.
Negative Advertising Approaches
SolarWorld once hired Larry Hagman, a famous fictional oilman and genie-owner, to endorse their product offerings. Unfortunately, this move did not lead to increased brand awareness and proved unsuccessful in the long run.
Solon tried one advertising strategy where they used the tagline, "Don't leave the planet to the stupid." It came across as insulting to potential customers, and they ended up pulling the campaign.
Energy Companies Have Their Work Cut Out for Them
As the world transitions to renewable energy, it'll be fascinating to see how energy companies take on the new challenges of advertising to and educating customers about the benefits of solar power and other sustainable products, such as electric vehicles (EVs). Advertising has and will continue to be a crucial part of doing business for companies in this sector.
Author Bio:
Jane works as the founder and editor-in-chief of Environment.co where she covers environmental news and sustainable living tips.