COLOR MY EARTH BEAUTIFUL: An Invitation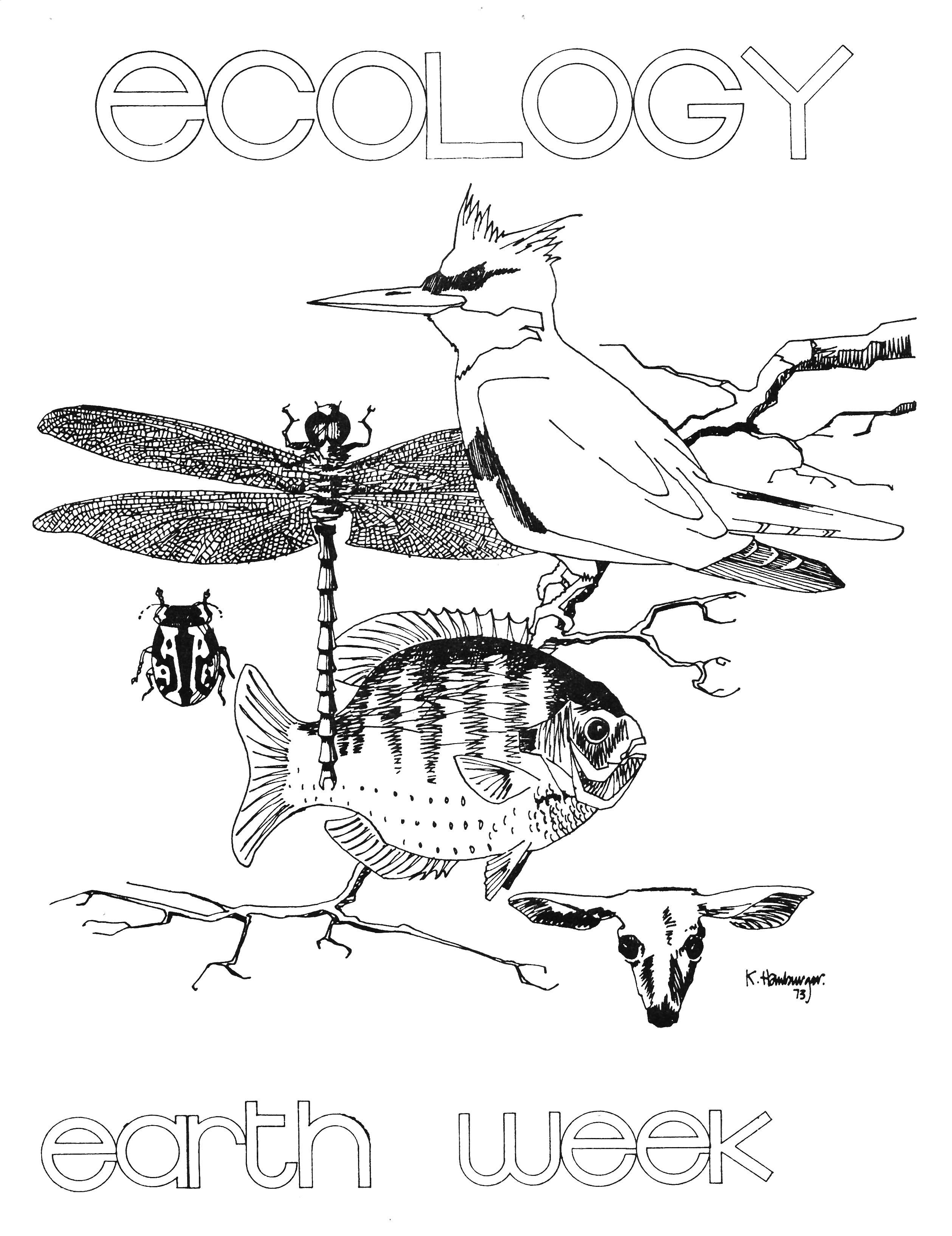 Looking for activities for all ages while you are social distancing? Use whatever materials you have at home to color this poster to celebrate Earth Day's 50th Anniversary. Print as many as you want (artist Ken Hamburger gives copy permission), in whatever size and paper you want. Have a virtual coloring party!
Post a picture of your finished poster on social media and share your talents. This original has sustained itself for almost 50 years. I wonder what yours will look like in 2077??
About the artist: During the first Earth Day in 1970, Ken Hamburger was a US Army helicopter pilot in Vietnam. He and his wife, Jane, were aware of the polluted environment in which they coexisted with creatures of the sky, land, and water. They were members of the Sierra Club and participated in sustainable activities. When Ken returned to the US, he and his family were sent to Ft. Leavenworth, KS where an Army Wives' Sustainability Group asked Ken to create a poster that the local newspaper would use as a two-page centerfold coloring contest. This "Earth Week Ecology" poster was the result. The variety of artistic and sometimes playful interpretations dazzled us all.