Sustainable Living Association Internship Program Overview
As a non-profit organization, interns are an integral part of the Sustainable Living Association operations.  These inspiring people are an essential part of the organization's on-going mission of educating people and communities to make healthy sustainable choices.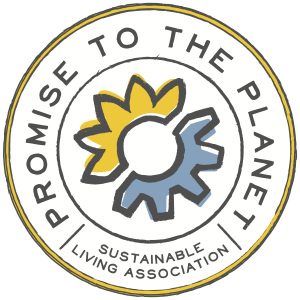 Interns assist staff and participate in programs offered by SLA.  Interns are able to reap the benefits of a dynamic experience with a leading organization committed to applying vision and expertise towards a sustainable future for all.
The internship program is open to all individuals who share a passion for learning about sustainability and have an interest in empowering people with skills and knowledge to help themselves and to educate others.
Internships are typically a semester long, however there is some flexibility to help meet the needs of students.  All internships are unpaid.  During their time with SLA, interns are asked to work a total of 10-15 hours per week in the direct support of a staff member and/or a specific program.
 Download Intern Application Information
Logistics and Communications Intern Position
The Logistics and Communications Intern will work closely with the Executive Director to assist with the Sustainability Leadership Program and the Impact Series on Climate Change.  The intern will assist with various aspects of planning and implementation of these programs.
Tasks could include but are not limited to the following: 
Event planning and program development
Logistical preparation and materials development
Outreach and communications
Venue planning and coordination
Coordinating surveys and developing metrics
Submitting press releases and writing blogs
Administrative support
Representing the SLA in the community and during programs
Benefits
Through assisting with logistics and communications, this intern will have access to many educational opportunities as well as helpful skills related to professional public interaction. Depending on their skills and interest, successful interns will develop skills within the overall process needed to see a public education program implemented successfully.
Through participation, this intern will have access to many educational training opportunities as well as to helpful contacts within the Northern Colorado sustainable community. Depending on their skills and interest, successful interns will develop skills within the logistical and implementation process of educational experiences centered on sustainable living.
Qualifications
We are seeking dynamic, organized and enthusiastic people with a passion for detail oriented planning and creative public interaction.  Multitasking and detail management is a large part of the responsibilities and these interns are critical to the quality and overall success of events.  Therefore, event coordination interns must be thorough and professional with little supervision. Applicants should be flexible, energetic, comfortable in groups of people, and able to manage a broad diversity of challenges at once. A good sense of humor, positive and enthusiastic attitude, and willingness to learn are essential attributes of prospective interns. While training will be provided in all areas as necessary, prerequisite/preferred qualities include:
Successful experience in managing multiple projects, including ability to create and follow timelines
Strong organizational and time management skills, with attention to detail
Experience in program coordination
Strong computer skills, including Word, Excel, Photoshop and PowerPoint
Versed in basic WordPress editing
Customer service and administrative experience
Time management and organizational skills
Ability to multi-task and work with changing priorities as needed
Ability to follow through on projects with little supervision
Good verbal and written communication skills
Knowledge and willingness to learn more about sustainable living practices
Team player, flexible and compassionate
How to Apply
The Sustainable Living Association encourages all persons that have reviewed the description of our program to apply for a position.
Applicants should submit the following:
Cover letter which includes a personal statement about why this internship appeals to you
Current one-page resume including 3 work or volunteer related (non-personal) contact references
A 250 word or less personal biography
All application materials should be sent via e-mail to: kellie@sustainablelivingassociation.org
Applications will be considered incomplete if they lack any information listed above, and will not be considered a viable candidate.   All applications will be reviewed and responded to.  Please, no phone calls – all questions should be submitted via the e-mail listed above.
Visit our website for more information about the Sustainability Leadership Program and the Impact Series.