Create an Eco-Friendly Business Plan With This Comprehensive Guide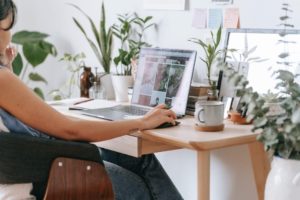 Building a green business requires an understanding of ecopreneurship and how to find eco-friendly opportunities, and it also requires a marketing plan that works upon these principles. From finding a location for your business that meets your needs to working green business practices into your daily operations, there are several considerations you'll need to make as you create a business plan and figure out how to grow your ideas.
Those considerations also include finding funding, finding the right tools for solid accounting practices, and projecting your costs, which will vary depending on the resources you need to keep your business green. You can also think about different ways to bring in income, such as affiliate marketing. The Sustainable Living Association has put together some great tips to help you get started.
When you're ready to begin planning for your green business, take these steps into consideration.
What Does It Mean to Go Green?
Going green has become much more common in recent years as business owners see the value of ensuring that their practices, products, and services are as eco-friendly as possible. Not only is this eco-friendly approach important to many customers, sustainability is often cost-effective when the right tools are utilized.
In order to maximize your green potential, it's crucial to think about eco-friendly tactics for just about every aspect of your business, from digitizing information to choosing a location that offers resources that will help you minimize your carbon footprint. How can you utilize a green approach to your marketing strategy? How will you source the materials for your products? Can you reduce or eliminate the need for paper products or use only recyclable supplies? Thinking carefully about your green options will allow you to write a business plan that fully details your needs, including funding.
Find the money for your sustainable business with grants
Writing out a strong business plan should include financial projections as well as a strategy for finding funding. Startup costs for an eco-friendly business average $14,000, although that number differs depending on each business owner's specific needs; typically, entrepreneurs need to consider costs associated with:
inventory and storage space
software for taking payments and maintaining a website
office or retail space
marketing
Fortunately for business owners, there are lots of grant options available depending on the type of company. Read up on your options, check carefully to make sure you qualify, and take note of the application deadlines.
Create a Budget and Track Expenses
Every business owner needs to have a plan for budgeting and keeping up with expenses throughout the year, and it's especially important for ecopreneurs to stay organized since some green upgrades may be considered write-offs. There are lots of tools for business owners who need to simplify their finances, including an Excel spreadsheet, which allows you to insert a PDF should you need to attach a bill or invoice. This means you can easily find everything you need at once rather than sorting through several files, and it will allow you to keep important paperwork neat and digitized rather than keeping physical copies.
Create a Solid Marketing Plan
Once you have your budget figured out, the next step in your business plan is marketing. Keeping your marketing strategy green can be challenging without the right tools, but there are several resources available these days for business owners who want to utilize many different digital marketing methods. Affiliate marketing is one example; this involves one business promoting another business's products or services in exchange for a commission, which means you can start a mutually beneficial partnership with another green business.
Social media is a powerful tool for marketing businesses of all types, and this is especially true for green businesses. With the right strategy in place, businesses that focus on environmental sustainability can leverage platforms like Facebook, Twitter, and Instagram to reach an audience of eco-conscious consumers. One particularly effective approach is to use memes as a way to engage with your followers. Memes are highly visual and often funny or thought-provoking, making them the perfect tool for capturing people's attention and boosting your visibility online. If you're wondering how to create a meme, a meme maker app could do it. This tool allows you to customize your meme with your header and background.
A solid marketing strategy for a green business should also include a plan for conducting market research to find your target audience and finding the right marketing methods for your customers. Keep in mind that marketing involves several aspects, including:
Creating a brand identity, complete with a logo, mission statement, and slogan
Creating and maintaining social media accounts for your business
Letting customers know what your goals are and creating ads targeted at their needs
Learn from those Who Came Before You
As a new entrepreneur, it's crucial to make sure that your plans for building a green business are solid, and the best way to do that is to learn from other eco-friendly businesses. Take a look at these examples of companies that are working to reduce their carbon footprint, and create a plan for networking that will allow you to make connections in the green business world.
Patagonia, a clothing company that supports various sustainable programs and nonprofit organizations
Chipotle Mexican Grill, a restaurant committing executive-level incentives for company-wide investment in sustainable initiatives
Orbital Systems, innovators of the first circular shower system to reduce excessive water usage
Consider the Possible Downsides
As with any business venture, creating a green company requires some thought when it comes to possible negative outcomes. You might invest everything you have into the business without considering its viability, for instance, or you might fail to grasp the expenses you'll be responsible for when it comes to maintaining an eco-friendly business. While using the right tools will go a long way toward helping you find success, there are always potential downsides, so it's important to take a look at both the pros and the cons before you begin.
Plan Your Green Business
Starting a green business has many positive benefits for the planet, and it can be very lucrative when done correctly, so give yourself time to create a detailed business plan in order to ensure your success. By incorporating the tips above, you can build an eco-friendly company that makes a difference in the world.
The Sustainable Living Association is dedicated to building a sustainable future. Learn more about our events and programs and how you can help.