Everything You Need to Know About Eco-Friendly Diapering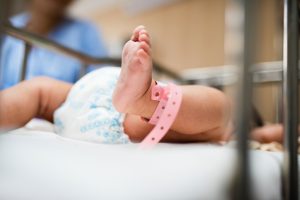 You've planned for the baby, bought every baby blanket you can imagine, but do you need disposable or eco-friendly diapers? Diapering is a critical decision that most parents struggle with. With the average baby going through 5,000 diapers before potty training, choosing an option that won't affect the environment is vital. Also, the Real Diaper Association says that disposable diapers contain harmful ingredients like polypropylene and polyethylene which could affect the environment.
Furthermore, some brands contain chlorine which could result in a skin rash or irritation. You might want to opt for eco-friendly baby diapers as they are economical and have little to no effect on the environment.
What Should You Look For in a Diaper?
When selecting a diaper for your infant, you need to evaluate specific factors that can make a diaper eco-friendly. Look for a diaper that doesn't have chlorine bleach. Some are bleach-free while others use chlorine-free purifying practices. Read to see the chemicals contained in a diaper pack, the fewer chemicals a diaper brand has, the more environmentally-friendly the diaper will be. Also, a good brand should not contain any perfume or fragrance. Although some diaper brands argue that they are biodegradable, they may take longer to degrade than a disposable diaper. Furthermore, check to see where the diaper is manufactured and sourced from. You'll realize that most eco-friendly brands are made out of the U.S.
Eco-Friendly Diapering
Although the first eco-friendly diapers had leakage issues, the manufacturers have learned how to make these diapers more baby-friendly. They are leak proof and dye-free. Most eco-friendly diapers are made from natural materials like cotton, bamboo, and wood pulp. Some are hypoallergenic making them ideal for sensitive baby skin. The super-absorbent polymer helps to protect against leaks. What's more, you can find a reusable diaper with breathable sides, refastenable tabs, and a moisture barrier cuff.
Take Care of the Extras
While finding the best diaper for your baby is essential, do not forget the extras. You'll still need powders, ointments, and wipes that are safe. There are baby wipes made from natural essential oils and material that is tender on your child's skin. Also, manufacturers have introduced a natural diaper rash cream. These creams contain lavender, aloe vera, organic tea tree oil, and purified lanolin which provides healing and soothing properties. You can also find diaper ointment that contains Vitamin A and E to soothe and moisturize baby skin. There are changing pads and mats made with eco-foam. They use plant-based oils and have a waterproof damask cloth cover.
A green diaper bag will complete your eco-friendly diapering experience. You can find a bag that is free of Azo, BPA, or PVC dyes. The best part is that these bags have enough storage, a foldable changing mat, and a wipe clean lining. With multiple colors and patterns to choose from, you'll be spoilt for choice.
Baby diapering is not about to end any time soon. However, as a parent, you can make a wise decision by getting an eco-friendly diaper pack that helps you cut costs and preserve the environment.  Contributed by – Sally Writes.