Home Improvements to Make Your Living Space More Energy Efficient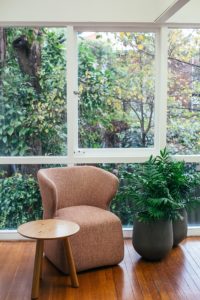 Making your home more energy efficient is one of the best ways to live more sustainably. According to recent studies, "Residential energy use accounts for roughly 20% of greenhouse gas emissions in the United States." With such a significant amount of greenhouse gas emissions, it's clear that residential energy usage creates a major carbon footprint, so any methods to reduce energy usage can help drive sustainability efforts. Furthermore, making your home more energy efficient is not only beneficial to the environment, but it's kind on your wallet too. Remodeling projects have the potential to increase your home value and the less energy you use, the lower your energy bills should be.
The Value of Energy Efficiency
Making home improvements that increase your energy efficiency will cost you money upfront, but the savings on energy bills will help you to recuperate your money in the long run. This may be especially true if your home model is on the older side, in which case its energy efficiency may be even worse than the national average. The average U.S. household spends roughly $1,400 a year on energy bills. Even if you're able to reduce your energy consumption by only 20-30% you could be saving hundreds of dollars every year.
Many home improvement projects for energy efficiency also help modernize your home, therefore increasing the overall property worth. While reduced bills help you to save money in the long run, this benefit helps you to gain money in the long run, as it acts as a sort of investment in your real estate. Choosing the right home improvement projects will help both the environment and your financial wellbeing.
Remodel Projects for Energy Efficiency
Depending on the size of your budget and the specifications of your home, there are numerous remodeling options to choose from. Here are eight different remodeling projects that can boost your home's energy efficiency:
Insulation
Air sealing a home is generally considered the most cost-effective way to reduce space heating and cooling energy use. By getting rid of leaks and adding insulation, the airtightness of the house becomes much more energy efficient. It helps to correct airflow throughout the home, keeping spaces warm in the winter and cool in the summer. The sealant can even cut down on noise levels, which can be especially favorable if the house is in a busy neighborhood or near an airport.
Exterior Doors and Windows
Do your doors and windows close firmly in the frame? Any signs of drafts or air leakage through a crack or spaces between panes could mean your money is flying right out the window. Deciding to upgrade to high-performance windows and doors can provide your home with a tighter air-seal. These new features can also be great to add a more modern aesthetic to your house.
Carpeting
With older flooring and carpeting, you may be missing important insulation to help regulate the temperature indoors. Think of carpeting like insulation for your floors. An extra layer of insulation will help you save energy while working as a sound dampener too. Choose a carpet that's labeled as all-natural, nontoxic, or eco-friendly as they're each safer for the environment.
Skylights
Adding skylights can be a unique eye-catcher that brings in tons of natural light to main living spaces. This helps with saving money on the electricity used to get ample lighting across your home. It can also be beneficial by creating natural heat. During colder months, the warm sun can help heat your home by creating a greenhouse effect. In the summer months, you can easily regulate the heat through the use of blinds.
Appliances
Switching to energy-efficient appliances goes a long way toward your home's sustainability. ENERGY STAR-certified appliances are a popular choice to save money on operating costs by reducing energy without losing performance quality. Upgrading your refrigerator, dishwasher, washer, dryer, furnace, and air conditioner to be more energy efficient can save you hundreds of dollars per year.
Low-Flow Faucets
One of the lesser known features you'll want to install is a low-flow faucet aerator in a bathroom or kitchen. It adds air to the water stream, so you won't notice much of a difference in water pressure. You could also install a low-flow shower head. Either option can save you hundreds of gallons of water per year and lower your water bills.
Tankless Water Heater
A tankless water heater provides hot water only as it's needed, meaning that they do not produce as much standby energy as storage water heaters. Although the higher price tag could be discouraging, tankless water heaters typically last more than 20 years, which is twice the length of a storage water heater. Their energy and operating costs are also cheaper than the standard option.
Solar Power
An essential feature of owning a truly eco-friendly home is solar power. Investing in solar energy panels saves tons of money on electricity bills while adding a hefty amount of value to your house. Many homebuyers do not want to install them on their own, therefore, already having them installed makes for a great selling point down the line. Thankfully, the process to get started is fairly simple since most solar companies offer a free consultation and also take care of the permits, inspections, and other paperwork for you.
Making your home more energy efficient is easy, cost-effective, and beneficial to the environment. Energy consumption is one of the largest contributors to your carbon footprint. Any way that you can reduce the amount of energy you use will help you to lead a more sustainable life.