How Businesses and Governments Can Meet Consumer Sustainability Demand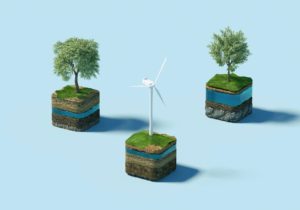 The world is witnessing its biggest ecological challenges yet, and many people are standing up, wanting their voices heard. Consumers wish for change and believe in creating more effort in their everyday decisions. They no longer rely solely on the government to support sustainability. They count on leaders from all industries to embrace ecological impacts.
No longer is it acceptable for companies to ignore sustainability. The business community should be taking a distinct actionable approach. A new report by the Economist Intelligence Unit (EIU), commissioned by the World Wildlife Fund, shows that people in 54 nations are concerned for the planet.
According to the EIU report, 71% of searches for sustainable goods have gained popularity over the last five years. This number continues to grow, even amid the COVID-19 pandemic.
What's more, a similar trend is growing on Twitter. People of Latin America are posting about biodiversity and nature loss, which has increased by 65% since 2016.
A Reality Hitting Close to Home
People are waking up to an ecological crisis. They are seeing at least a million species spiraling toward extinction. Deforestation, melting glaciers and other vanishings of critical ecosystems occur daily. Even the planet shows just how much it's suffering from toxic pollution with uncontrollable wildfires and rising sea levels.
Furthermore, our connection with nature within our communities is breaking. Clean drinking water poses a problem in the U.S. Close to one in four Americans received water from an under-tested, contaminated system from 1982 to 2018.
Humans are victims, but they are also the culprits. That's why this "eco-wakening" is serving the general public to drive change and solve the largest environmental challenges.
The Challenges of Going Green
Consumers face several barriers to going green. Many are unaware of the eco-friendly options available. Others make incorrect assumptions that sustainable goods are of low quality compared to conventional items. Some even remain skeptical of how "green" the products they buy really are. Another barrier people face is the limitations of the availability and high costs of sustainable goods.
People are willing to embrace sustainability, but they still need the government and companies to do their part. This is where issues like Flint, Michigan's, water crisis make headway for the government to reevaluate regulations. Consumers shouldn't have to worry about whether they are receiving clean drinking water or not.
The push for change should drive stricter regulations and corporate accountability. If consumers can drink clean water without worry — and buy items without having to check for a "green label," that's when we'll know we've succeeded.
Until then, companies and governments still have quite the journey.
The New Market for Sustainability
Businesses investing in sustainability practices are seeing the quickest change in course. The consumer demand for sustainable goods presents new opportunities for companies to build trust, attract talent and add brand value. Overall, they're improving their bottom line during the process.
For example, Unilever announced its Sustainable Living Brands are growing 69% faster than the rest of its business. In turn, the company is seeing a 75% increase in growth.
Furthermore, savvy companies are overstepping supply chain issues and meeting consumer demand. These actions involve localized supply chains, new technologies to enhance manufacturing and product sourcing transparency, flexible packaging and more.
The bottom line is those truly savvy companies seek opportunities to integrate sustainability into their core business operations. More businesses can get on board with these possibilities by simply cutting waste, minimizing packaging and optimizing delivery routes.
How Governments Are Taking Notice
Governments are enacting new changes due to the growing public awareness and worldwide pressure. According to the EIU report, a wave of new laws and policies are showing up in response. One instance is the restrictions surrounding single-use and unrecyclable plastics. Since 2019, over 100 nations have enacted these laws.
Successes like these are creating new momentum for the cause. The U.S. intends to support the first-ever global treaty tackling ocean plastic pollution. Other world leaders will negotiate for an international agreement at the U.N. Environment Assembly, scheduled for February 2022.
The Demand for Change Is Today
Digital tools are giving individuals the power to demand change from their leaders. Expectations are high, and large companies and governments need to operate at a new level. They can innovatively ensure the world has a clean and prosperous future
Author Bio: Jane works as the founder and editor-in-chief of Environment.co where she covers environmental news and sustainable living tips.