How Personal Care Products Endanger The Environment And Your Health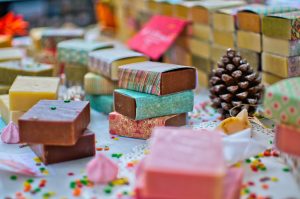 In a survey of 2,300 people, it was found that the average adult uses 9 personal care products every day. These products contain 126 unique chemical ingredients, and while some of these ingredients may be harmless, other elements are not as innocuous as we think they are. The poll also revealed that one of every 13 women and one of every 23 men are exposed to ingredients that are known human carcinogens through their daily use of personal care products. Apart from being harmful to your health, it's imperative to know that some commercially available personal care products can endanger the environment. Being informed about the products that you use every day may not only protect your health but the world we live in as well. Here's how common personal care products can pose a danger to the environment and your well-being.
It can affect your reproductive health and cause birth defects
Some of the common personal care products in the market contain phthalates which have low-level concentrations of potential reproductive and developmental toxicants. Research has found that phthalates can be found in makeup, shampoo, body lotion, deodorant, and nail polish, among others. In animal studies, phthalates have been linked to decreased sperm count, male genital birth defects, and birth defects. To lessen phthalate exposure, stay away from anything that's heavily fragranced and choose organic or natural deodorant, lotion, shampoo, and other frequently used personal care products.
It can pollute lakes, rivers, and oceans
Many personal care products that are designed to be used with water contain microbeads, tiny plastic spheres that are added to exfoliate skin. Not only can you find microbeads in body and face washes, but it can also be found in toothpaste and sunscreen. Once you've rinsed off these products, the microbeads find their way into the water system and ultimately end up in lakes, rivers, and oceans. The microbeads usually end up being consumed by fish, and fish end up on our plates. What happens next is that we end up consuming these plastic beads, which can be harmful to our health. To avoid harming the environment, look at product labels closely and don't pick anything that contains these potentially harmful plastic spheres.
There are several things that you can do to limit your impact on the environment and to protect our health. You can purchase eco-friendly personal care products and support smaller companies that make organic cosmetics or bath products. You can also pay attention to labels as something that is claimed to be "environmentally friendly" may not be accurate at all. By being vigilant and learning more about organic products, we can ensure our well-being while caring for the environment at the same time.  – Sally Writes[/vc_column_text][/vc_column][/vc_row]