How to Build a Greener Workforce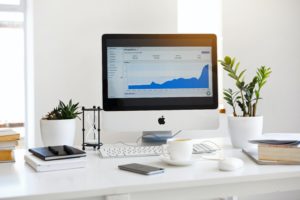 The only way to achieve a green economy is by building a more eco-friendly workforce. Employees who adopt a pro-environment mindset will likely have a more sustainable career.
Green workforces comprise a wide variety of careers that work together to help society move toward sustainability. From office jobs to green construction companies, anyone can build the skills needed to be considered eco-friendly.
No matter what career you're in, you can learn how to build a greener workforce.
1. Promote Education
One of the best ways to build a greener workforce is through education. Learning about a new topic trains your brain to think with a new mindset, and you can be more adaptive to fresh insights and changing environmental policy.
You and your fellow employees could take multiple programs and courses to learn about sustainability, green technologies and other initiatives to improve the workforce. Businesses value employees' environmental and sustainable knowledge, so any ecological education would boost their chances of advancement.
2. Put Together a Sustainability Team
If your workplace lacks a sustainability team, initiate one. This group will help raise awareness of a green workforce. You could begin new projects like recycling or setting up a panel for questions and education about environmental practices.
Employee-to-employee engagement is better than a sheet of paper from the top of the company because they can encourage one another to continue sustainability.
3. Encourage Turning Off or Unplugging Electronics
A simple yet effective method of making the workforce greener is to encourage fellow employees to turn off or unplug electronic devices. Often, companies will leave appliances plugged in all the time. Over time, energy consumption adds up.
Even if appliances are turned off, they can still draw energy. If it's not practical to unplug every single item, opt for power strips in an office, which cut down on standby energy consumption. The growing need for sustainable practices can begin with as small a step like turning things off and unplugging for the day.
4. Update the Workplace Equipment
Another way to build a greener workforce is to work with greener equipment, building materials and technology. It may not be within a budget to go all-out with new, green equipment, but a few upgrades at a time can make a significant difference for the better.
When employees are equipped with greener technology in the workplace, their impact on the environment might make them more prone to implement eco-friendly practices into their daily lives.
Energy-efficient technology uses less power overall and will save the company money over time. It is also less prone to break down.
5. Implement Green Practices Into the Workplace
Anytime an eco-friendly practice is implemented in the workplace, the workforce becomes greener. As employees build on these skills, they can better reach the goal of sustainability.
Here are some basic green practices you can add to your place of employment:
Go paperless: Offices print so many documents, and many of them contribute to waste. You could go entirely online or just limit the number of items printed.
Use natural light: The use of natural light will decrease energy consumption and make people more productive.
Commute in alternative vehicles: Rather than driving your car to work every day, you could carpool, take public transportation, bike or walk if it's close enough.
Reduce, reuse and recycle: Go back to the basics by reducing waste, reusing what you can and recycling materials.
These simple practices will help you be part of building a greener workforce.
A Green Workforce for a Green Economy
Through education and eco-friendly initiatives, you can be part of the change toward a greener workforce. It all begins with your work.
Author Bio: Jane works as the founder and editor-in-chief of Environment.co where she covers environmental news and sustainable living tips.