How to Buy Sustainable Flowers Online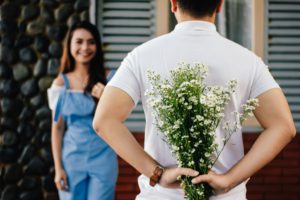 Getting flowers for your loved ones can be a tricky business once you realize how harmful it can be for the environment. There's nothing wrong with growing flowers and selling them exactly, but issues arise when the flowers you're buying are out of season or are imported. Most countries that export these flowers don't really pay their workers fairly, so you end up inadvertently supporting unethical labor practices. 
The carbon footprint for the flowers you just bought can be enormous, with all the traveling they have to do before they get to you. The pesticides and insecticides used to grow the flowers really harm the environment in which they grow and pollutes rivers, water bodies, and even the soil's own water reserves. 
If you want to decrease your carbon footprint but still make sure your family and friends get some beautiful and meaningful flowers for special occasions, don't worry. There are still a lot of online shops that understand your problem and are here to help, you just need to know where to look for them. 
Keep reading for the things you need to keep in mind when trying to get your hands on some sustainable and truly green bouquets! 
Get Seasonal Flowers 
If you're thinking about buying flowers for someone in the winter, rethink your decision. Almost all of the flowers that you'd get in the winter are going to be imported. 
Not only will seasonal flowers be cheaper, but they'll also be easier to buy and find. Do your own research about the flowers that are native to your area and try to get your hands on them instead of buying expensive bouquets that don't belong in your city. 
Before you start searching for flowers online, you should be prepared to avoid any that look like they wouldn't grow around your area or any that seem out of season too. Ask the florist you're buying from to only show you local and seasonal options. 
Know What You Need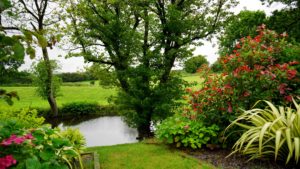 Ordering flowers online can be confusing, especially when you have so many options and you're not sure which ones will be the best. Sure, you know you're supposed to buy seasonal flowers and local varieties, but what else? 
Many seasonal options and locally sourced options can be cheaper than imported flowers, but ethically grown and organic brands might be a bit pricey. This causes a lot of confusion, which is why you can't just browse flower shops and buy the first bouquet you like when you're trying to purchase something organic. 
Look into which flowers are grown around your area and which ones aren't, and what types of flowers are usually imported (those are the ones you need to avoid). When you're doing your research, you'll end up with one or two options that you like, and that you know are grown locally. 
Look at Online Reviews 
You can find countless flower shops online that are ethical and source their flowers locally, or grow them in an environmentally friendly way. Finding them can be easy – all you have to do is look into online communities, blogs, and check their reviews on an independent site. 
You'll find brands that not only offer sustainable bouquets, but also cheap deals and home delivery services. It would take you a little bit of extra effort to compare services to find out what suits you. 
The best thing about the existence of sustainable brands – thanks to the demand for ethical bouquets – is that they cater to your needs especially on special occasions like mother's day, valentine's day, and might also provide services at weddings and other functions. 
Ask Customer Service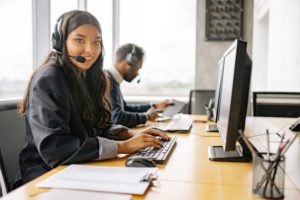 If you've settled on a single online store, or if you like it but still have questions you can't find an answer to, don't hesitate to reach out to their customer service! Most online stores value their customers and are eager to tell you all about them, and will be happy to answer any questions you have. 
Some of the questions you can ask are whether the flowers are imported or not, the conditions in which they were grown, if there would be any pesticide or insecticide residue on them, and what your delivery options are. You might even find information that you didn't know you needed, but which was definitely helpful. 
If all else fails and you're about to give up on giving your loved ones any flowers, don't worry. You still have options. Either go to the local farmer's market and see if you can find anyone selling flowers there, grow your own if you have the time, or gift them a cute succulent instead of a bouquet.