December 2, 2020
In
Children, Climate Awareness, Energy, Environment, Gardening, Home, RECYCLING, Sustainability, Waste, Water
How to Make Your Home a More Sustainable Place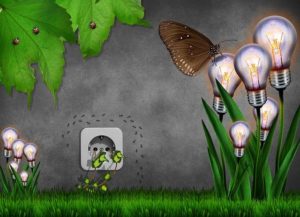 Environmental awareness is one of the critical factors that drive us towards sustainability, not only at home but also everywhere. Imagine what the outcome will be if everyone focused their energy on ensuring home improvement through sustainability. You can't recreate the whole planet on your own, but what if you can still do something about it from your home?
Create that sustainable environment you want at your home with the aid of these ideas.
Install Solar Panels
This is one of the best ways to save on electric power. Solar panels are not only cost-friendly but they also use renewable energy from the sun. Solar panels can be used to light your home during the night, for heating when it's cold, and cooling. By doing this, you will be saving a significant amount of energy. Nonetheless, you need to understand your home design before installing these solar panels. It allows you to know which part of the roof receives the highest amount of sunlight for long hours. You don't want to position them in a place where they will be covered by tree shade the whole day!
Reuse and Recycle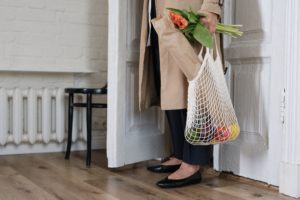 There is no better way of ensuring a sustainable environment at home than using reusable and recyclable products. Things like your shopping bag are something you can use repeatedly, and then once it wears out, you can take it for recycling. When going shopping, always remember to take along your reusable packing tins to avoid unnecessary repackaging. Also, you can still do repairs for your home furnishings for things like furniture or recreate them by giving them a completely new look. This way, you will be refurbishing your home décor as well as saving on cost.
Be Energy Conscious
Switching off those lights when not in use or during the day when you can use a natural source of light is one way of saving on energy. If there is the right amount of sunlight outside, you can always choose to wash with cold water and hang your clothes to dry the traditional way. Some of these home essentials can be kept away for some time and used only when they are essential. These small steps that you make towards saving energy, when combined, create a more significant impact on the whole eco-system.
Avoid Plastics at Home
Plastics are not decomposable and pose a threat to your health, especially when you're using them in the kitchen. Why not replace those plastics chairs with wooden ones that can easily be repaired if they break? Bamboo products are also very eco-friendly; you can buy plates, bowls, and cooking sticks made from it. Bamboo products offer some smart kitchen appliances, which are also attractive, giving your kitchen a desirable look. Besides, there's a saying that goes "where home is where the heart is" or something close to that! So, why not invest in giving it that appealing look.
Save on Water Usage
Avoiding water wastage is something that we've been learning from the moment we began schooling. It is vital to put it into practice, avoid leaving the tap running while brushing your teeth or doing the dishes, or even during laundry. This is will not only waste water but will as well result in making the place dump. Another way of saving water at home is by doing drip irrigation for your farm crops. You can also harvest rainwater for later use during the dry season. It doesn't matter where your home is; it is upon you to make that decision of ensuring sustainability at your place.
Plant Some Vegetative Matter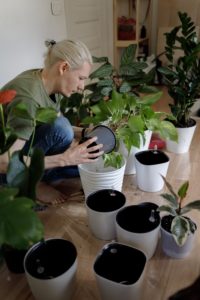 Plants are the most eco-friendly things you can invest in on this planet. Decorate your home with plants by planting trees and flowers in your compound. Plants provide a perfect shade during the day when it's hot; you won't need to use those electric powered coolants. Flowers also make your home more attractive and help create a lively environment. Going green is the best home choice decision towards ensuring sustainability. These plants play a significant role in reducing the impact of noise coming from the outside.
Minimize on Disposables
You can minimize disposables and work more with sustainable products which are environment friendly and reusable. For instance, in the kitchen, rather than using those paper towels, why not go for cloth towels. These will allow you to use and reuse them for a very long period before they get completely worn out. All you have to do is clean them frequently and air them in the sun to dry. If you're a nursing mom, then you can switch to washable diapers. Kids rarely react to them, and you will be saving on cost. By minimizing disposables, you can save on your home insurance cost since you will be reducing your landfill rate.
Reduce Food Wastage
Food wastage is very common in most homes, you purchase too much, and most of it ends up in the bins. This is one of the many reasons why dumpsites are always very smelly. You can cut on food wastage by planning for the coming week and then purchasing the correct amount of what you need. If there are any leftovers, you can store them in the fridge and use them the following day. These waste foods release so many greenhouse gases, which are harmful to the environment.
Conclusion
It's not that difficult to make a change in the eco-system, those baby steps are what it takes for a start, and in the long run, the impact will be much more significant than you thought. Making your home sustainable creates some comfort that will make you feel proud of your efforts and enjoy living in that place. Staying in an inhabitable environment is much worse than having a home without a roof.
What measures have you taken in ensuring sustainability in your home? Feel free to leave a comment below.
Bio: Archibald was a builder for more than 40 years. After his retirement, the enthusiastic electrical has become a vegetarian on his homestead. He is happy to keep a healthy way of life with his garden and self-build kitchen. He writes for blog mykitchenadvisor.com to share the idea that it's never too late to make some healthy changes in your life.