Incorporating LED Lighting Into Your Home to Improve Sustainability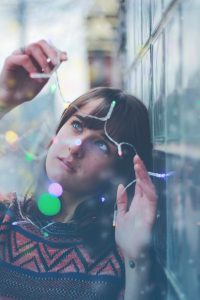 Making use of sustainable lighting is not an option, it is a responsibility. An LED light is able to cut energy consumption by over 80% when compared to other light bulbs and can last up to 25% longer. A US department of Energy Study found that LED's installed during the course of 2012 saved the country an estimated $675 million in energy costs. If every US citizen replaced a single conventional light bulb with an LED one the energy savings could light up an additional 2.5 million homes which is the equivalent to the greenhouse gas emissions of 800,00 cars.
The 21st century has seen a definite increase in the level of awareness surrounding environmental conservation and sustainability ranging from efficient garbage disposal to water conservation and finding ways in which to save energy. Switching off lights that are not in use is no longer good enough. You need to do significantly more to not only save on your energy bills but save energy itself as well. By switching to LED bulbs you will not only achieve both of the aforementioned but enjoy the multitude of other benefits of LED lighting as well.
The living room
Led lamps are becoming increasingly popular as living room accessories as they not only provide great lighting but are known to perfectly compliment your furniture and décor as well. Lamps with brightly colored shades pair well with an elegant seating arrangement whereas neutral colors blend in seamlessly in more vibrant and colorful settings. You can save even more energy in your living room by including glass and mirror items that reflects light, making the room seem more spacious and lighter than before. Placing small lights at separate spots will aid you in reducing your consumption as well as set the perfect ambience for every occasion.
The bedroom
The lighting in your bedroom needs to be moderate in order to create a relaxing and cozy environment. If the window in your bedroom is large you don't need more than 2 or 3 LED bulbs to light your room sufficiently. If you require more light during the day, a ceiling-mounted LED would be the ideal choice. If you enjoy reading at night a bedside lamp or wall-mounted LED lamp would be ideal. If you are afraid that LEDs will be too bright for your room simply opt for a dimmable version that can create a more subtle ambience.
The study or office
Lighting is a very important element of any workspace, especially if you spend a considerable amount of time in it every day. If you require the entire room to be lit, opt for wall or ceiling mounted LEDs while a desk lamp or wall mounted set-up will work best if you only need your desk area to be lit up.
There are countless advantages of installing LEDs lights in your home ranging from the financial savings to the improved ambience of your home. The most important, and significant benefit of switching to LEDs is the way in which it positively affects the environment. Make the smart move to LEDs and help save your beautiful planet!