Leadership Skills for Children to Build a Sustainable Tomorrow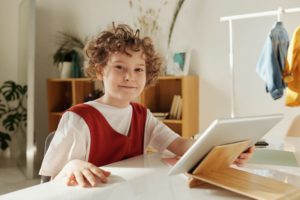 The children of today will play an integral role in creating a sustainable tomorrow. After all, they'll be inheriting the responsibility to maintain the health of the planet. Teaching kids about the vulnerability of the environment and individual actions they need to take is just the start. It's also important to help them to understand the value of collaboration in their sustainability efforts.
As with any meaningful collaboration, good leadership is essential. The success of ongoing environmental community projects tends to be driven by organized individuals or groups. Not to mention your children may need to encourage others to adopt socially and environmentally responsible actions.
So, let's take a look at some key leadership skills children should learn on their way to building a sustainable future.
Sustainability Literacy
Accurate knowledge is a powerful tool for both sustainability and leadership. To act effectively and influence the responsible behavior of others, there is a need to source and pass on the best quality information. Unfortunately, sustainability issues are often hampered by misinformation. While sometimes this is inadvertent, your children are still likely to be battling against a deluge of poor takes on the subject. Sustainability literacy is, therefore, one of the key skills you need to pass on to your children.
Among the most important practices to teach your kids in this regard is the ability to identify credible sources of environmental information. Keep it relatively simple, to begin with, and demonstrate the steps you take to confirm reliability. Talk about how to check for citations to scientific papers or government agency reports. As they get older, it can be wise to discuss how some news reports can be driven by political agendas and how to assess for biases.
Part of the leadership element of this is to build a collection of reliable resources on sustainability so these can be shared with friends and family members. Encourage them to create their own database of evidence and actions that are recommended by experts. Ensure they regularly revisit and review these items to keep up-to-date. Importantly, invite them to share their information as part of discussions on sustainability so they can recognize the value of their literacy.
Project and Activism Organization
We can't achieve or maintain a sustainable tomorrow without targeted action. This isn't just about everyday environmental and social efforts, though these are certainly vital. There must be significant infrastructural change at government and commercial levels. Community projects and activism play essential roles in this. These actions will also need participants with leadership skills to organize events. Passing organizational abilities onto your kids can make them valuable contributors now and in the future.
You can begin here by simply exposing your children to positive activism experiences. Youth activism is a powerful tool for engaging young people in environmental issues and raising awareness in the community. It can also help kids to gain a better understanding of how sustainability impacts people from marginalized backgrounds and relates to other social issues. From a leadership skills perspective, your children can witness exactly what goes into arranging effective activism. Engaging with other organizations gives them tangible experience as well as a chance to make a difference in the world.
Your kids can then apply what they've learned to their small projects. Encourage them to join or start sustainability activism groups or projects in their school. Support them in starting their own after-school environmental organizations with friends and neighbors. These are chances to commit to the work involved and witness the various types of outcomes and challenges early on in their lives.
Mindful Communication
We can't hope to navigate the challenges ahead if we don't find ways to effectively communicate the risks, concerns, and solutions with one another. As such, it's wise to focus on teaching your kids leadership communications skills.
This should include understanding how to discuss sustainability issues effectively. It is an emotionally-charged subject and there is a tendency to focus primarily on the fear response regarding the consequences. They might not be able to convince their friends to be eco-friendlier with such a blunt object. It can also put recipients in a defensive and even argumentative position.
Rather, teach your kids that while it's important to discuss the consequences of inaction, it's also important to find routes forward in their conversations. As a voice of environmentalism in the community, they need to understand how communication is also about actively listening to others and applying a sense of empathy.
You can guide them through this with communication activities like role-playing scenarios and emotional charades. With older children, you can encourage them to join debate societies or public speaking events at school. This can help them gain more practice in speaking about environmental and social issues. It also provides opportunities to see how differently others communicate their ideas and respond to them accordingly.
Alongside general talking and listening, teaching your child leadership skills has to include intercultural communication. People from different backgrounds live with the ideas around sustainability in different ways. Your child needs to understand a sustainable future requires collaborations that cross these boundaries. Teach your kids to learn about different cultures. Help them to respect different perspectives and understand how to incorporate these into their sustainability discussions.
Conclusion
Effective sustainability can benefit from members of the community committed to taking action. As such, it can be wise to teach your kids appropriate leadership skills that will help them now and in the future. Introduce them to reliable environmental literacy practices and encourage them to understand how to organize and lead activism efforts. Mindful intercultural communications skills can help your children to influence action in their schools, community, and further afield. Kids today will have a key role in maintaining the ecosystem of the future. It's important to give them the tools that empower them to lead the way.