Organic Diapers: Top 5 Green and Non-Toxic Options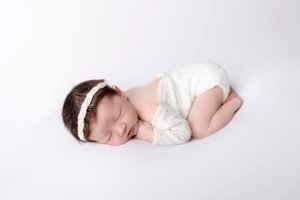 Diapers are a non-negotiable essential if you have a baby. While the market is replete with diaper brands, it can be challenging to find genuine organic diaper brands. You will find so many options on the market it can take you long to finally land the perfect choice.
There are different types of organic diapers, including re-usable cloth diapers. But for the sake of convenience, many people opt for disposable organic diapers for babies. If you wonder which among the many products is safe for your baby, here are five green and non-toxic diapers you should consider. 
Earth + Eden Diapers 
Many customers who choose these organic diapers are satisfied by how they work. The diapers excel in holding liquid and are leakproof for up to 12 hours. You can catch sleep at night knowing your baby is dry and comfortable. The diapers are hypoallergic and offer the fit-grip technology, which is close to disposable cotton diapers.
They are entirely plant-based and are SFI certified, making them both non-toxic and environmentally friendly. You also get other organic diaper benefits, such as your baby being protected against rashes as the diapers don't contain harsh chemicals or dyes and inks. 
Bambo Nature Diapers
When you talk about organic, eco-friendly baby diapers, you must mention Bambo Nature Diapers. The diapers are perfect if your baby has sensitive skin. To protect your baby against toxic chemicals and allergens, you should add these diapers to your list of essentials. 
They are among the top organic diapers that will not disappoint you as they can hold a lot of pee, ensuring your baby's bottom remains dry. They feature a non-woven back sheet that prevents wetness from affecting your baby's delicate skin, protecting it from rashes and chafing. Most importantly, the diapers are biodegradable, which also makes them great for the environment. 
Huggies Special Delivery Hypoallergic Diapers 
When reviewing organic disposable diaper's pros and cons, you will have more pros to talk about. Huggies Special Delivery diapers are a perfect example of those benefits. The diapers are super-soft, hypoallergic, and dermatologist tested. You don't need to worry about rashes and skin irritations when you use these diapers on your baby.
The outer layer is made with a soft, breathable material, which is also gentle on sensitive skin. This design ensures good airflow and helps to keep your baby dry and protect against diaper rash. Again, these top organic diapers come with a leak-lock system that works for almost 12 hours. The system has a wetness indicator, so you can know when it's time for a change. 
Pampers Pure Protection Diapers
If you prefer organic diapers free of parabens, fragrances, and allergens, the Pampers Pure Protection diapers are a good option. The diapers offer you confidence your baby's skin will not be exposed to harsh chemicals. They are made with plant-based materials that keep your baby's skin protected from irritation and rashes. 
You can count on the product to keep your baby dry for up to 12 hours. You can tell when it's time to change as the diapers have a wetness indicator.
Andy Pandy Biodegradable Diapers
Andy Pandy diapers are the perfect option for babies on the go. They are made with perforated bamboo fiber and feature flexible side panels. The diapers assure you the baby will stay comfortable all days. If you always wonder, are organic diapers better, buying Andy Pandy Biodegradable diapers helps more children because every purchase benefits the St. Jude's Children Research Hospital. 
The antibacterial and hypoallergic aspect of the diapers prevents irritation and chaffing. Another feature you will love is moisture-wicking technology, which helps to keep your baby dry. Besides, the diapers don't have an intense smell.
Conclusion 
What are organic diapers made of that makes them more suitable than traditional diapers? The answer lies in the choice of materials. Organic diapers are made of natural plant-based materials that are biodegradable. They are both excellent for the environment and your baby.
You will not need to worry about chemicals and dyes or fragrances that will cause rashes and irritations on your baby's skin. Just navigate the market to find the best, and it does not take a lot to learn how to use organic diapers because they are used in the same way as traditional diapers. 
Which organic diaper brand can you recommend for babies? Share in the comments below. 
Author Bio: Rachel Hudson is a blogger and childbirth educator who writes on topics that help parents enjoy a better experience raising their babies. Also, she is a breastfeeding advocate and a passionate researcher on issues that touch on health and wellness. She is proud to help moms-to-be navigate the intricate journey to welcoming their bundles of joy.