Peer Advisory Group for Northern Colorado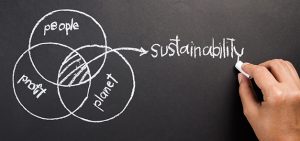 This Peer to Peer Advisory Group is a network for professionals working to advance sustainability through services, products or organizational design in business, philanthropies, non-profits, municipalities, or other organization contexts.
This program is available to Business Owners, Sustainability Directors, Managers and Entrepreneurs in organizations with shared core values, seeking reliable and actionable advice from a trusted community of results driven leaders.  Through peer group discussions participants gain perspectives and share expertise with others who have faced similar challenges and broaden their exposure across a range of sustainability issues. DOWNLOAD FLIER
This cohort-learning group launches September 11, 2019 and is limited to 15 participants from a variety of diverse organizations. Applications are accepted on a continuous basis. Additional applications will be reviewed as space becomes available in the program.  Members meet on the second Wednesday, every other month, from 9am-2pm in Fort Collins.
APPLICATIONS NOW BEING ACCEPTED
Group members learn how to improve organizational performance and reach organizational goals to achieve their vision, with support from high caliber business leaders, subject matter experts and experienced conveners and facilitators.