Ways to modernise your home on a budget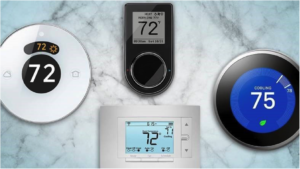 More and more of us are looking to give our homes that modern look but struggle to do this due to the ever growing rise of living costs. Therefore it is important to look for the best offers available in the market. Here we cover some effective ways to modernise your home on a budget.
Flooring is always one of the best ways to bring up that modern look, but can also be very expensive, such as adding carpets for example. A good option to bypass this is to renew the old flooring by simply painting it. Coating the flooring in a durable paint is a fantastic way to update it while also keeping the budget low.
Dark and gloomy homes of the past have always been a problem due to the lack of natural light coming through the house. Just changing your windows to Interior shutters for example result in your home looking bright, open and modern for a low cost. This is something many people are moving to, in a way to modernise their homes in 2018.
Bringing colour to your home is so important in giving it that updated look. Whether this be through the furniture for example. The kitchen is one of the key places in your home, and one that visitors will look at first. Therefore a good idea to modernise the area is by adding colour to the kitchen cabinets. This means saying goodbye to those dark cabinets and replacing them with a brighter coloured option, which all but transforms the kitchen on a whole.
Another positive way of modernise your home is the upgrade your front door, as this is one of the first things people will notice when looking at your home. Wooden doors were always a popular option of the past, but they result in regular maintenance being required due to struggling to deal with the elements. This has resulted in people moving to composite doors, which not only look better but have very low maintenance. These are a cheaper version and look the present and future of the door market.
The final point draws on the continued rise of smart products for your home. These will of course be seen as an expensive option, but do give your home that modern look. However, these can help to cut costs, such as with a smart thermostat. With this digital method you can track your spending while also keeping your home at the desired temperature at all times. With making these savings it could all but pay for itself over a short period of time.