3 Tips To Help You Create An Eco-Friendly Interior Design For Your Home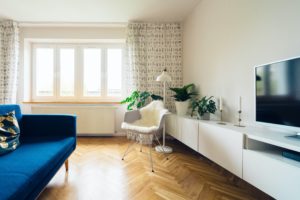 LEED-certified green buildings in the US and other regions consume 11% less water and 25% less energy than non-green buildings, according to the World Green Building Council. Today's homeowners are more conscious of how building architecture and interior designs affect the environment. As a result, they are keen to incorporate eco-friendly décor that reflects their unique tastes while protecting nature. If you are looking to make your home a more sustainable place, there are plenty of ways to achieve positive outcomes. Below are 3 tips that will help you create eco-friendly interior designs for your home.
Pick Lighter Colors
Your home's color scheme can make or break sustainable designs, as it determines the amount of light your home needs to look elegant. Naturally, paler shades reflect more light, while dark furnishings and walls demand more artificial lighting for your home to appear bright. Therefore, consider choosing sustainable paints for the walls and paler hues for décor elements to create green spaces. Additionally, incorporate reflective surfaces in living spaces. Hanging wall mirrors, for instance, increases the amount of natural light bouncing in your space. That way, you can minimize the use of artificial lights during the day, hence save energy costs.
Incorporate Eco-Friendly Light Fixtures 
Incorporating energy-efficient light fixtures like compact fluorescent lights and LED bulbs is essential if you want to create sustainable and elegant spaces. These light bulbs reduce carbon emissions and other pollutants that affect your health. They also enhance the aesthetics of your home. You can create beautiful spaces by fitting chandeliers, colored light strips, and floor lamps that contain LED bulbs. If you opt for compact fluorescent lights, placing lampshades around the bulbs adds interest, color, and texture to your rooms. Lighting candles is also a great way to make your home feel warm and welcoming. To make your home eco-friendly, consider choosing candles made of natural ingredients, like soybeans, natural scents, and wood wick, rather than paraffin-based candlesticks.
Source Furnishings Made From Sustainable Materials 
Avoid furniture and other decorative pieces made of plastic moldings. Instead, use furnishings made from natural wood, aluminum, steel, or other organic and eco-friendly interior design materials. Alternatively, purchase antique furniture or upcycle existing décor in your home. For example, transform an old sofa by reupholstering it with new fabric. You may also modernize an old dresser with long brass pulls and a fresh coat of paint. 
Transforming your home into an eco-friendly haven isn't as difficult as it seems. You can achieve the best results if you incorporate energy-efficient lighting, upcycle old furniture, and pick a bright color scheme. Also, add plants to your living space, choose furniture made from sustainable materials, and decorate.