Building A Sustainable Brand: Steps To Take To Start A Green Business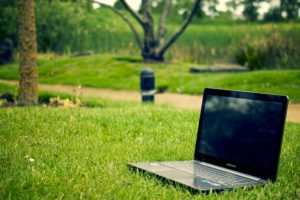 Sustainability is the word on everyone's lips right now, and for good reason. Evidence of our impact on the planet shows humanity how much damage we have done and what we need to do to reduce our impact on the world.
While much of the damage is irreversible, there are many ways we can improve our existing systems to reduce our impact on the environment as we work towards finding ways to undo as much of the damage we've already done as possible.
Individuals can have a major impact on the environment by making small changes, but predominately, the main contributor to climate change is the business world. After all, businesses produce a lot of waste and require tons of natural resources, including energy, to make their products and provide their services.
As such, companies need to work towards reducing their impact on the environment and providing consumers with products and solutions that align with their values. Eco-friendly products are becoming increasingly popular among modern consumers as they realize just how much waste they generate in their everyday lives.
For new business leaders looking to enter into the billion-dollar sustainable products market, it's important that you make your values and environmentally-friendly policies clear from the beginning. A strong brand that's closely linked to sustainability will help your business to grow and flourish in this competitive but ever-growing market. Here are some simple steps you can take to build a successful green business that is good for the environment and offers solutions that your customers love.
Think About The Benefits To Customers
Consumers love eco-friendly products, but they also want value for money and an effective solution. Some customers are willing to pay a premium for sustainable solutions, but only if they're getting something that's unique and high-quality. Money is a key focus for many of today's consumers, particularly as prices rise across almost every sector of the business landscape.
So, when you're creating your sustainable brand, you need to think about all the benefits that the product brings to the customer as well as the planet. For example, reusable items, like coffee cups, diapers or drinking straws, are not only great for the environment but can also save money for customers. They won't have to buy new items and can reuse what they have, which will reduce their household waste production and save them money.
Customers might not realize all of the benefits that your products have to offer, so make sure that you highlight them in your marketing materials. Be clear about how your solution benefits them and reduces their impact on the environment so that they can feel confident when buying your product that they are getting a sustainable solution.
Register A Unique Domain
Every sustainable modern business needs a website and a catchy name that will set it apart and highlight its green credentials. Choosing the right domain name for your new green business might seem challenging, especially as many of the good puns and plays on words have already been taken.
If you need to search and find TLDs for your sustainable business, then use the IONOS domain checker. This handy tool will help you to check that your dream domain is free and whether you can buy it or if you need to contact the owner of the domain.
Make Your Website Stand Out To Like-Minded Environmentalists
Once you have your domain, you need to make sure that you create the perfect website that appeals to your target customer base. Many of your customers will be environmentally-conscious individuals, so you need to make sure that you appeal to them.
Consider conducting research into your competitors and your customers so that you can find out what they're expecting and how you can deliver it on your new website. You'll then be able to engage your audience and ensure that they understand the environmental benefits of your product, as well as what it can do for them.
Focus Your Marketing On Your Eco-Credentials
For a sustainable brand, your company's identity needs to be closely linked to the environment and its eco-friendly credentials. So, you need to make sure that every marketing campaign, advert, and social media post clearly highlights your company's eco-friendly focus.
A great way to do this is to get your business accredited by leading sustainability bodies so that you can use their logo and branding to give your company eco-friendly status by association. Consider applying to relevant governing bodies and charities for accreditation, and then use any branding on your website and other marketing materials.
By focusing your sustainable start-up's marketing on highlighting its dedication to the environment, you will create a strong association in the minds of your customers and target audience. This approach will then help you to boost your brand recognition and grow your reach in the eco-friendly corporate world.
Go Paperless From The Beginning
Every business has a lot of admin to complete, including various forms to fill out and documents to manage. Using paper documents creates a lot of waste that can be detrimental to the environment. Currently, US offices use 12.1 trillion sheets of paper each year, which requires a lot of energy and resources to produce.
Thankfully, modern technology means that it's now possible for businesses to go completely paperless and manage all documents online. From online signatures to file-sharing software, there are cost-effective and effective solutions that can ensure that your sustainable business never has to use a single piece of paper. Going paperless from the start not only improves the sustainability of your company and highlights its commitment to reducing its impact on the environment, but it's also more efficient.
Digital technology is fast and easy to use, meaning that you can manage your business admin from anywhere. Also, these tools are cheaper than buying paper and expensive office equiptment like printers and scanners, making digital documentation the future for all sustainable brands looking to save money and improve efficiency.
Keep Adapting And Exploring New Sustainable Solutions
Businesses are constantly evolving, particularly in the world of sustainability. New environmentally-friendly alternatives and policies are regularly announced, and as a sustainable start-up leader, that means you have to adapt as much as possible.
To ensure that you're always ahead of the latest eco-friendly business solutions, use blogs like this to monitor the international corporate landscape and how it is working to reduce its impact on the environment.
You can also use industry-specific online resources to monitor your specific niche and check for new competitors and techniques that you can use to keep your business ahead of the curve when it comes to sustainability.
Wrapping Up
Creating a green business from scratch requires dedication and commitment, but it will be worth the effort in the end. With studies showing that as many as a third of all global consumers are willing to pay more for eco-friendly solutions and demand rising for sustainable products, it's clear that going green is the way forward.
If you're launching a sustainable business, then these tips should help you to understand what you're in for and how you should go about it. You'll then be able to build a successful and sustainable business that benefits you, your customers and, most importantly of all, the environment.