How to Protect Your Health and the Environment During an Epidemic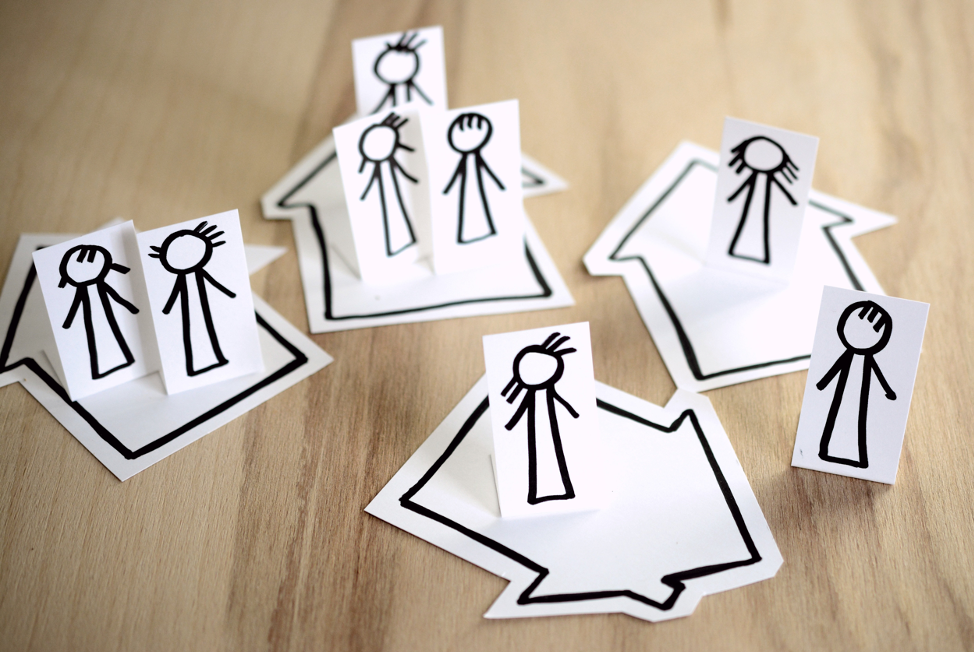 The COVID-19 pandemic has turned life upside down for everyone around the world. Not only are public events and sports canceled, but so are non-essential businesses, parks, beaches, and more.
Everyone has been told to stay inside other than essential travel, which for most people means going to work and the grocery store. In this disrupted environment, it can be easy to forget about taking care of yourself and the environment.
However, taking care of your health and the planet is more important than ever. What steps can you take to be responsible during this pandemic? Here are some ideas.
Think About Your Environmental Footprint
One of the biggest changes to the planet during the pandemic is that the environment has dramatically improved. The canals in Venice are clearer than ever, you can see the Himalayas from northern India for the first time in decades, and air pollution has decreased all over the world.
What this makes clear is that the way humanity uses the planet is irresponsible. You may have already known that, but we have rarely seen it play out so clearly before our eyes. You can't control how other people behave once the world reopens, but you can take the time you have at home to think about how your daily life impacts the planet.
You might think about finding a way to ride your bike to work or school or consider taking mass transit to avoid driving independently. You can also look into carpooling or other travel options. What steps can you take to reduce your contribution to daily pollution?
The idea is to consider how your life, in the long-term, impacts the environment. When you determine additional steps to take, be sure you keep them going as much as possible. Don't be afraid to take seasonal steps — like riding your bike during warmer months, even if you drive in winter — because every little bit helps.
With the extra time you have, you may be able to brainstorm long-term solutions that didn't occur to you when you were busy!
Try to Minimize Waste at Home
One of the many negative impacts of the pandemic has been that people are generating more waste than ever. More people are buying prepared foods and overbuying due to stress. People are also buying online and having items shipped. All of this creates a lot of trash, primarily from the packaging. Fortunately, you can take steps to minimize your role in the problem.
Do your best to purchase conscientiously, buying only what you need. Favor brands and items that have less packaging. If you do have to order delivery, try to get as much in the same box as possible rather than making multiple small purchases.
You can also minimize waste by shopping local businesses closer to home. Instead of going to a big-box grocery store, can you go to a local co-op? Co-ops often have more sustainable, locally-sourced food and take care to minimize waste in their establishments.
This is a stressful time, there's no doubt about it. Overshopping due to that stress causes a lot of waste and environmental impact. By finding healthy ways to manage stress, you can reduce the waste coming from your home.
Get Kids Involved in Healthy Behaviors
Having children makes life more rewarding but also more complex. Raising kids can be challenging during the best of times, but during a pandemic, it can be overwhelming. You have your own stresses and concerns, and so do they. The emotions can run high.
One way to help diffuse the tension is to get everyone working together on a common goal. Have your kids join in activities that keep the entire family healthy and happy.
You can work together on tasks such as:
When you take these steps, you can keep germs at a minimum without harming the indoor environment you live in.
Stay Up-to-Date on the Virus
It's important to stay in-the-know about COVID-19 and how it's developing, but this must be done wisely to protect your mental health. Don't drown in speculation or doom-and-gloom, but definitely make sure you understand the real facts about the disease.
Sit down with your family and let everyone share their feelings about this difficult time. Be sure that you talk about what you're hearing and seeing, and combat speculation with facts.
When you share openly with each other, it allows you to express fears, confusion, and new developments. This protects your mental health, keeps everyone on the same page, and helps bring your family closer together.
Maintain Your Physical Health
Being healthy is hard in today's society, but it's especially difficult when you're stuck at home during a stressful time. It's easy to overeat, oversleep, and not exercise. However, keeping yourself healthy means paying attention to your diet and activity level even at home.
With the weather getting better, find a way to go for walks outside. You can also stream workouts or use workout DVDs you might have at home already.
Don't neglect the doctor either. While you may not be able to go to the doctor's office for non-emergencies, you can still use telemedicine to communicate with your doctor. Whether you're concerned about illness, eye health, or other issues, don't put off getting a professional opinion if you're able to do so.
You Can Thrive Even Through a Pandemic
Being stuck inside during the temporary "new normal" can feel devastating, but you can turn it into a great opportunity. No matter what stage of life you're in — navigating an eco-friendly pregnancy, raising kids, married or single — put your health at the forefront.
You can take this time to learn how to better care for yourself and the environment. When you do, you will come out of this crisis healthier and wiser than ever.
Written by Beau Peters.