How to Turn the Second Hand Economy Into a Profitable Opportunity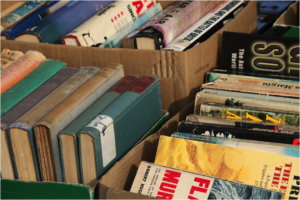 Everyone has something unwanted that could go to a new home. While you could gift it to someone, you could instead earn a little extra money through the secondhand economy. It can take some effort, but you might be surprised by how profitable it can be.
Save the Environment
Getting into secondhand selling can be lucrative, yet it could also benefit the environment as well. Consider how society throws so much away that it causes landfills to overflow. Unfortunately, many materials, such as textiles, do not break down easily and can take hundreds of years to decompose. This is particularly upsetting, as most textiles are fully recyclable and can be repurposed. By trying your hand at selling used goods, you can do your bit for the planet and ease some of the strain put on landfills. After all, there is likely to be someone out there who will ensure your possessions get used in a new home.
Go Through Your Home
Decluttering can be transformative to your home and quality of life. However, deciding what is sellable and what needs to be thrown away is a difficult process. As a start, go through your closet and pick out clothes that you haven't worn in a long time. Anything that doesn't make the cut can then be sold, modified, donated, or put in the trash. Every room has secondhand potential, from furniture to appliances that no longer serve you. In fact, you may have books that you haven't read or a vase you never really liked that could turn a profit. By the end of your efforts, there may be extra space in your home — and plenty of things to sell
Modify and Adapt
You may have found old T-shirts while decluttering that have seen better days. Yet, they could still be sellable through something called upcycling, which turns something old into something new. Best of all, you don't have to be crafty to create an interesting product. For instance, some old furniture can be restored with just a cleaning and a new finish. However, if you are creative, you could make something unique, like using old book pages as garlands or table runners. There are endless upcycling possibilities, giving you more options in the secondhand market.
Get Online
You may have your mind set on flea markets or yard sales, but you can reach more customers through the internet. While you could set up your own website, creating a store on an established site is a good way to start. You have many options beyond established brands like eBay, so research what advantages each brand offers. Some websites charge for listings while a few have a specific focus, from electronics to used DVDs. Regardless of which site you choose, always use quality photographs and write detailed descriptions. That can be the clincher for some buyers and can leave a lasting impression.
Rid the Unsellable
After you've finished decluttering, you may discover things that are too far gone to sell. These items can be sizable and take up space, and they may be too big for regular waste management. That's where a professional service, like junk removers or dumpster renters, can come in. A junk remover is as it sounds: they come in and do whatever you need. Just do your research to find decent rates and a reputable company that will ensure total satisfaction. Likewise, renting out a dumpster will also take planning, as you want one that fits your needs, especially if you have a long clearout ahead of you. So, evaluate which type is required, and feel relief knowing that once you've filled the dumpster up, it gets taken off your hands.
This is a thriving industry, and it's one that is accessible to anyone and everyone. You could sell unwanted clothes or make something brand new out of something old. It's your choice what you do, but this is an opportunity worth trying out.
Image courtesy of Pixabay