Simple Ways To Make Your Beauty Routine Greener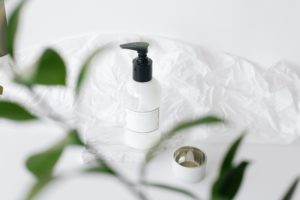 The beauty and skincare products human beings use daily have a big impact on the environment, with everything from shampoos right through to bath gels, shaving products, and skincare serums all having materials that enter our waterways and harm aquatic life. Just a few common toxins found in everyday ingredients include phthalates, triclosan and diethanolamine, which are found in products such as hair care products, deodorants and cleansers. The good news is that even small changes can have a big impact on how much waste one generates. Below you will find a few ideas to help you start making a change.
Choosing Eco-Friendly Packaging
Zero Waste has reported that over 120 billion items of packaging are produced by the global cosmetics industry every year, with non-recyclable plastics one of the most commonly used materials. Plastics cause untold harm to ocean life, so it is important to support brands that respect the planet through the packaging they use. Fortunately, leading brands and innovative new companies have long made the switch to eco-friendly packaging in materials such as bamboo, PCR packaging (made from recycled plastic), and paper. Prior to supporting a brand, check out their sustainability policy. If they are truly committed, they are most likely to clearly state their policy on packaging on their website.
Non-Toxic Beauty Products: Purchase And Disposal
Toxic beauty products are fast losing their appeal, with many brands getting rid of toxic ingredients (including toluene, formaldehyde and DBP in nail products; parabens, triclosan, dimethicone and sodium lauryl/laureth sulfate in shampoo; and DEA, perfumes and dioxane in bath gels). Many nail products such as nail hardening gels have a harsh smell owing to ingredients such as toluene and formaldehyde. Beauty lovers often use gels for crack-resistant nails under gel polish. These gels are also excellent for infilling nails as they start to grow. A good option for eco-friendly shoppers is to look for toluene-free products and to dispose of products responsibly. Give bottles you no longer use to friends or to nearby salons; use clear nail hardener as glue or to patch up small holes in tights; and take thick or unusable polish to a Household Hazardous Waste Facility nearby. If there is no facility close to you, pour out unwanted nail hardener or polish onto a piece of aluminum foil, and allow the aluminum to dry before throwing it out. Clean the bottle out with acetone until the bottle is completely clear of contents.
Compostable Items
Most beauty lovers use cotton pads and cotton earbuds for everything from makeup removal to makeup application. If you are one of them, know that these cotton products are conveniently compostable, as they are 100% biodegradable. So, too, are recyclable paper packaging and some beauty products. If, for instance, you use items made from 100% natural ingredients like shea and cocoa butter, they can be placed directly in your household compost bin or brought to a nearby composting facility.
Creating Beauty Products On The Spot
If you are a creative person who loves items such as essential oils, coconut oil, herbs, and other natural ingredients, why not make a few beauty items at home, making them as you need them so you can cut your beauty packaging footprint down to practically zero? Just a few beauty products you might like to make at home include exfoliants or scrubs. Mix coconut oil with a little sugar or rock salt, and rub gently over skin, rinsing off the solution with warm water. You will love how soft and smooth your skin feels. Another product is homemade deodorant, which you can prepare by blending 2 tbsp of shea butter, 2 tsp of baking soda, and around five drops of an essential oil that is non-irritating to the skin (think lavender or orange). For a simple yet effective moisturizer, try blending coconut oil with your favorite essential oil. Ensure the essential oils are safe for your skin by patch testing them beforehand, and always make sure they are therapeutic-grade. Avoid applying moisturizer near your eye zone, since essential oils can be irritating to the eyes.
There are many ways to embrace a greener beauty routine, one of the most important of which involves supporting eco-friendly brands that make non-toxic products which are responsibly packaged. You should also ensure that you dispose of packaging and old products responsibly, offering all items that are usable and top quality to friends and family before throwing them away. Finally, try to be more self-reliant when it comes to DIY products that deliver excellent results yet do not require any packaging.  By Sally Writes.