Sustainability Leadership Pilot Program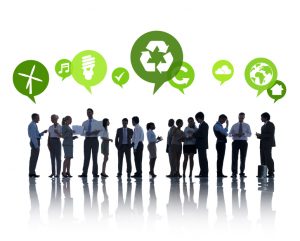 Today more than ever, society needs committed and creative leaders to promote a world in which economic development can be attained for the benefit of all while conserving the planet's natural capital and improving people's living conditions.
Our mission is to develop leaders who will address our present challenges and opportunities so that future generations can enjoy better options than those available today.
Effective leadership is the key to positive change in any organization. The Sustainable Living Association developed the Sustainability Leadership Program to provide fertile ground for emerging leaders in the community that are passionate about sustainability and doing the right thing.
The program brings together these individuals for a four-month pilot course focused on leadership development and the triple bottom line. The program exposes participants to a wide range of sustainability topics such as:
• Energy and Efficiency • Waste Reduction • Transportation Considerations
• Climate Change and it's Affects • Economic Development • Social Capital & Equity
• Sustainable Business Approaches • Inclusiveness • Health & Wellbeing
• Water and Land Use • Sustainable Agriculture
Leadership development is present throughout the program with a focus on networking, collaboration, and compassion. We combine these skills with a broader understanding of sustainability so that these individuals will become change makers for businesses, non-profits, and government to tackle the large challenges of sustainability.
For more information or to submit an application visit us HERE.