Onward and Upward 
Think back to the year 2000… Bill Clinton was President, a barrel of oil had just topped $30, and California began the first two years of rolling blackouts. The world was changing at a breakneck pace. At the time, the concept of sustainability was something new and intriguing to many people and communities across Northern Colorado, yet there were few resources to learn about and engage in sustainable lifestyle. Since the year 2000 the Sustainable Living Association (SLA) has helped to grow the awareness and adoption of sustainable practices through all walks of life. This has been accomplished through countless community conversations, news articles, workshops, and through the organization's flagship event, The Sustainable Living Fair.
Indeed, much has changed since the inception of the SLA and we are extremely proud of the work that has been accomplished over the last decade and a half. But much like the world around us, the SLA needs to adapt in order to remain relevant and impactful in the rapidly evolving society in which we live. While the organization has seen growth in some elements of our programming, there has been a noticeable decline in the Sustainable Living Fair participation (although marks on content remained extremely high). As a result the SLA Board of Directors has decided to put the Fair on hiatus for 2016 and is exploring ways to better deliver meaningful information, create positive change and foster lasting connections in our community.
One of the items on which we will be focusing this year is Earth Day Fort Collins. We see tremendous opportunity to grow this event and collaborate with many of our long time Fair supporters to make this day a vibrant celebration of the amazing planet we call home. If you have been a supporter of the Fair in the past, we sincerely hope you will consider participating in the re-vamped Earth Day celebrations. In addition to the educational programming, music, fun and libations that you have come to expect at an SLA event, the Board of Directors will also be on site to hear from you about how we can strengthen the organization and spread our message to untapped areas of Northern Colorado.
Additionally, we will be reaching out to the SLA community to solicit feedback on ways that we can make the organization stronger and create additional value for our participants and partners. To be clear, the organization is not going away- we are simply taking time to rethink how we continue to deliver on our mission to "Educate people and communities to make healthy sustainable choices". To learn more about what the SLA is doing, stay apprised of upcoming events, and find ways to engage, I invite you to visit our website.
Thank you in advance for your stalwart support of the SLA and our mission. We look forward to working with you to usher in a new era for the organization and to create a more sustainable future in Northern Colorado and beyond.
Onward and Upward,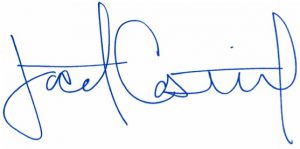 Jacob Castillo
President of the Board of Directors
Sustainable Living Association